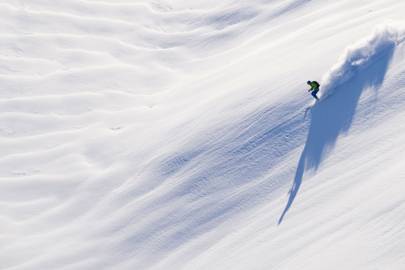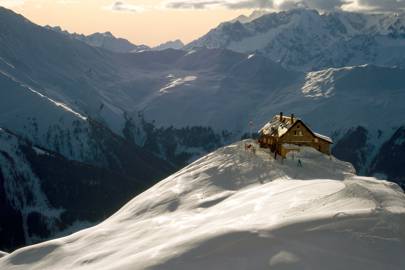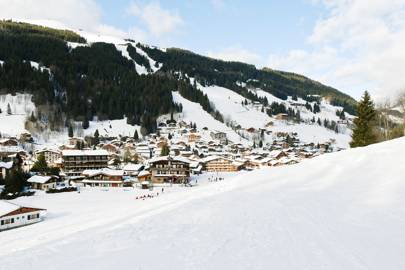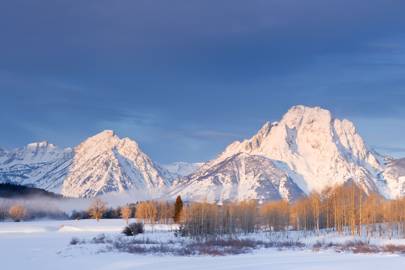 JACKSON HOLE, WYOMING
Best for: Going big (and not wanting to go home)
Jackson Hole is the sort of place that throws up nicknames. Locals take the Red Heli, the famed gondola, to find some of the best blower pow (the dry, fluffy stuff) in America. Most of all, skiers tend to refer to this retreat, in the wild elk country on the edge of the Yellowstone and Grand Teton National Parks, as the Big One.
It has a reputation for being deep, steep and gnarly, with legendary backcountry and infamous runs such Corbet's Couloir, more spoken about than skied. But while America's top freeriders come for cat- and heli-skiing, there's plenty for relaxed intermediates, too, on a site that drops more vertical metres than any other in the States. Powder is still all but guaranteed in March, when some of the sting has gone out of the Wyoming winter.
Both Teton Village, the purpose-built ski spot at the base of the gondola, and the town of Jackson 30 minutes down the road, have changed a lot in the past few decades. In the horseshoe-shaped Teton Village, sleeping options are now almost as amped-up as the skiing ones, from the vast Four Seasons to the new Caldera House, a top-end chalet and member's club where the guides include freerider Griffin Post and Olympic legend Bode Miller. But the old-school ski bums and the new adventure capitalists still pack into the Mangy Moose saloon, where 50 years of history justify the token T-shirts.
Jackson itself feels like the Old West via Portland, in a good way: Insta-ready cafes, farm-to-table restaurants, but just enough honky tonk earthiness at places like the 1937 Million Dollar Cowboy Bar, with its saddle bar stools, live bands and taxidermied grizzly bear.
Insider's tip On Sunday evenings, head to Stagecoach Bar in Wilson, a village between Jackson and Teton village. The raucous house band have been playing 'Sunday church' for close to 50 years, and the chances are you'll leave drunk and with new friends.